Administrator
A particular role with elevated permission to configure a PageSeeder server.
PageSeeder administrators are some times referred to as 'admins" in the documentation. The two terms are equivalent.
System administration
An administrator can view the administration dashboard allowing them to:
Manage members.
Manage projects and groups.
Edit the templates.
View the logs.
Edit the system configuration.
Monitor the server status.
Manage the OAuth configuration.
Only administrators can see the icon in the header bar. If you don't see it, you're not an administrator. Outside the administration dashboard, this icon denotes functions that require administrator permission.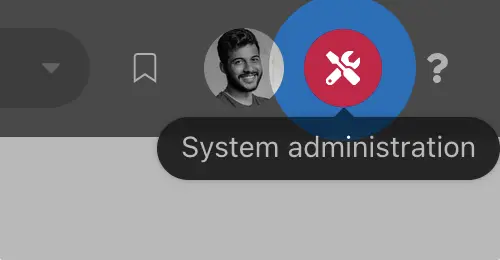 Managing projects & groups
The permissions of an Administrator are the same as a group Manager, but they don't need to be a member.
Administrators can view and manage any group in PageSeeder, but only the groups and projects of which they are members displays in their navigation.
Created on , last edited on