Document history
Document history refers to the list of events that affected a PageSeeder document.
The document history panel displays document events related to the document such as upload, creation, modification, revert, workflow, version, edit, draft, note, xref, image, comment, task.
Events are displayed in a list format with most recent first.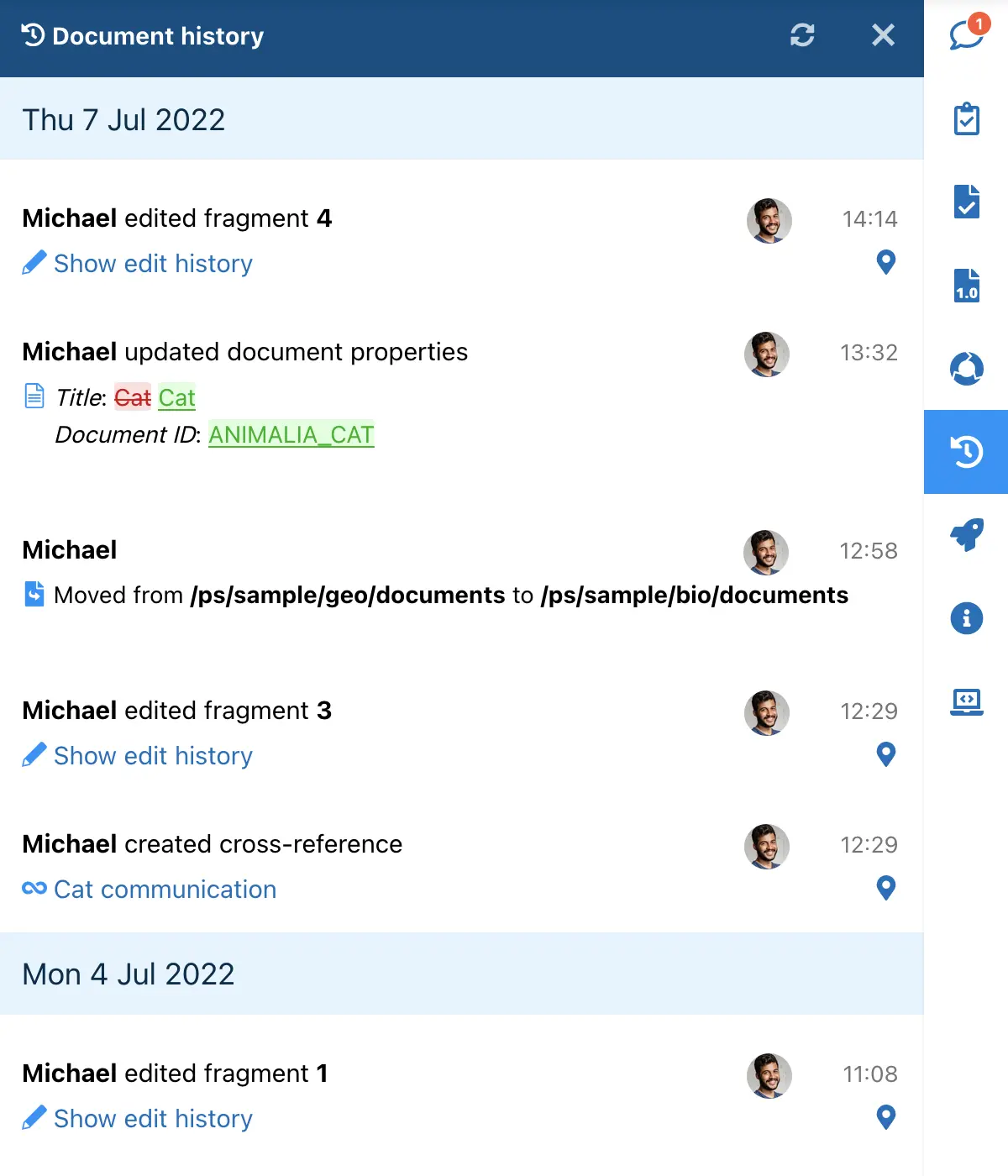 Created on , last edited on