Developer view
To keep the user interface straightforward for end users, PageSeeder provides a developer view (previously referred to as "Developer mode"), which when enabled, turns on additional features, tools and information specifically aimed at developers.
We use sensible defaults for the most common scenarios and the user interface lets users customize PageSeeder for their needs, directly from the user interface without any technical knowledge.
However, for more complex situations, developers – or users with some level of technical expertise – need to be involved to write publish scripts, custom document templates or create apps using the PageSeeder API.
The developer icon denotes developer-specific features or content.
You can enable the developer view in your preferences: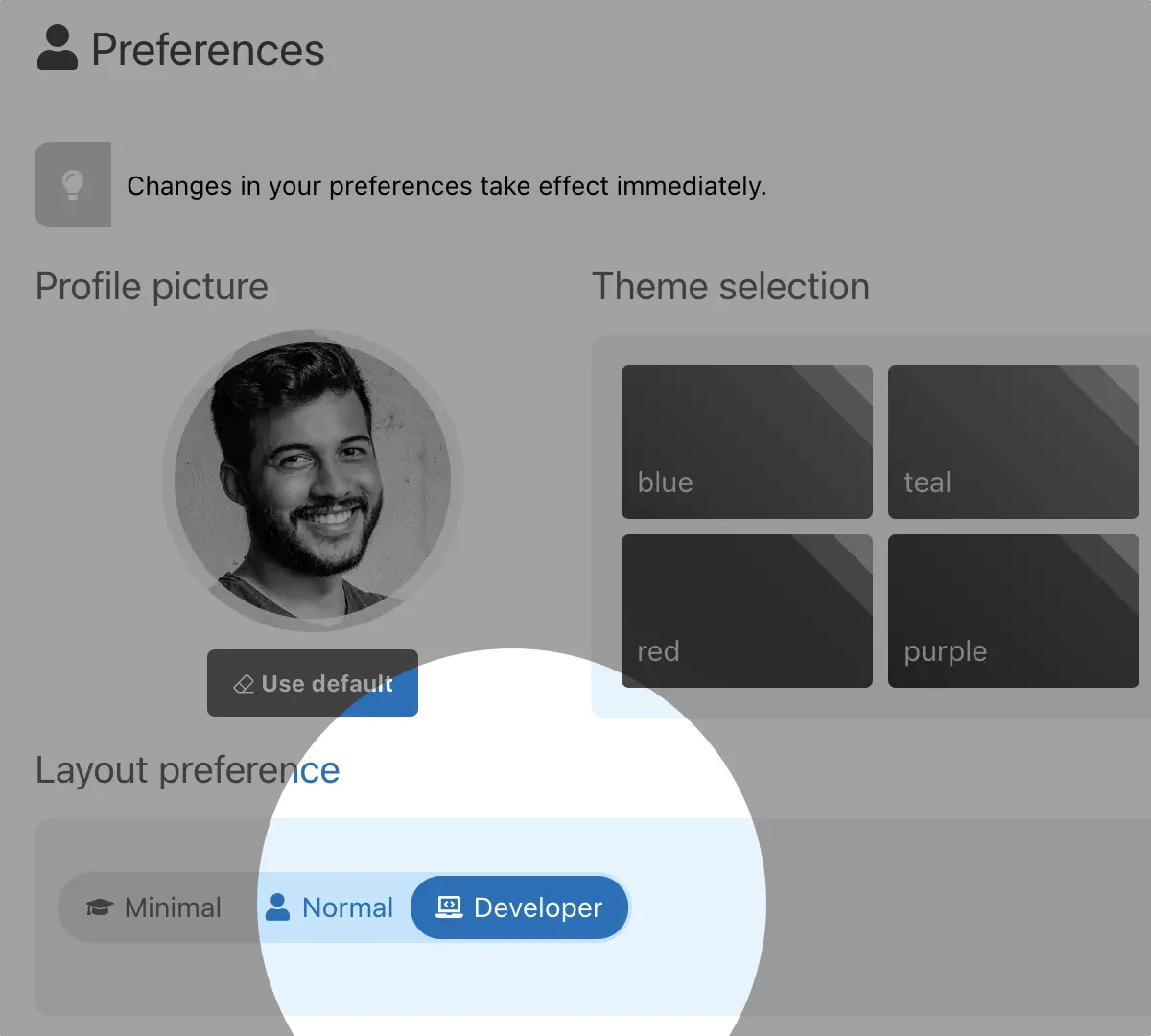 Created on , last edited on