Draft
PageSeeder auto-saves content that you type in the app as a draft, every few seconds after you stop typing.
In the document view, existing drafts are displayed as follows:
A blue banner with icon to the left of the fragment if no other user holds a draft on the fragment.
A red icon to the left if another user holds a draft.
A yellow banner with icon indicates the edits have not yet been saved as a draft.

All drafts for an account are available on their My drafts page.
Draft comments
A draft comment is only visible to the writer but draft document edits are visible to other users in the fragment history. Draft comments include the content, title, labels and any attachment.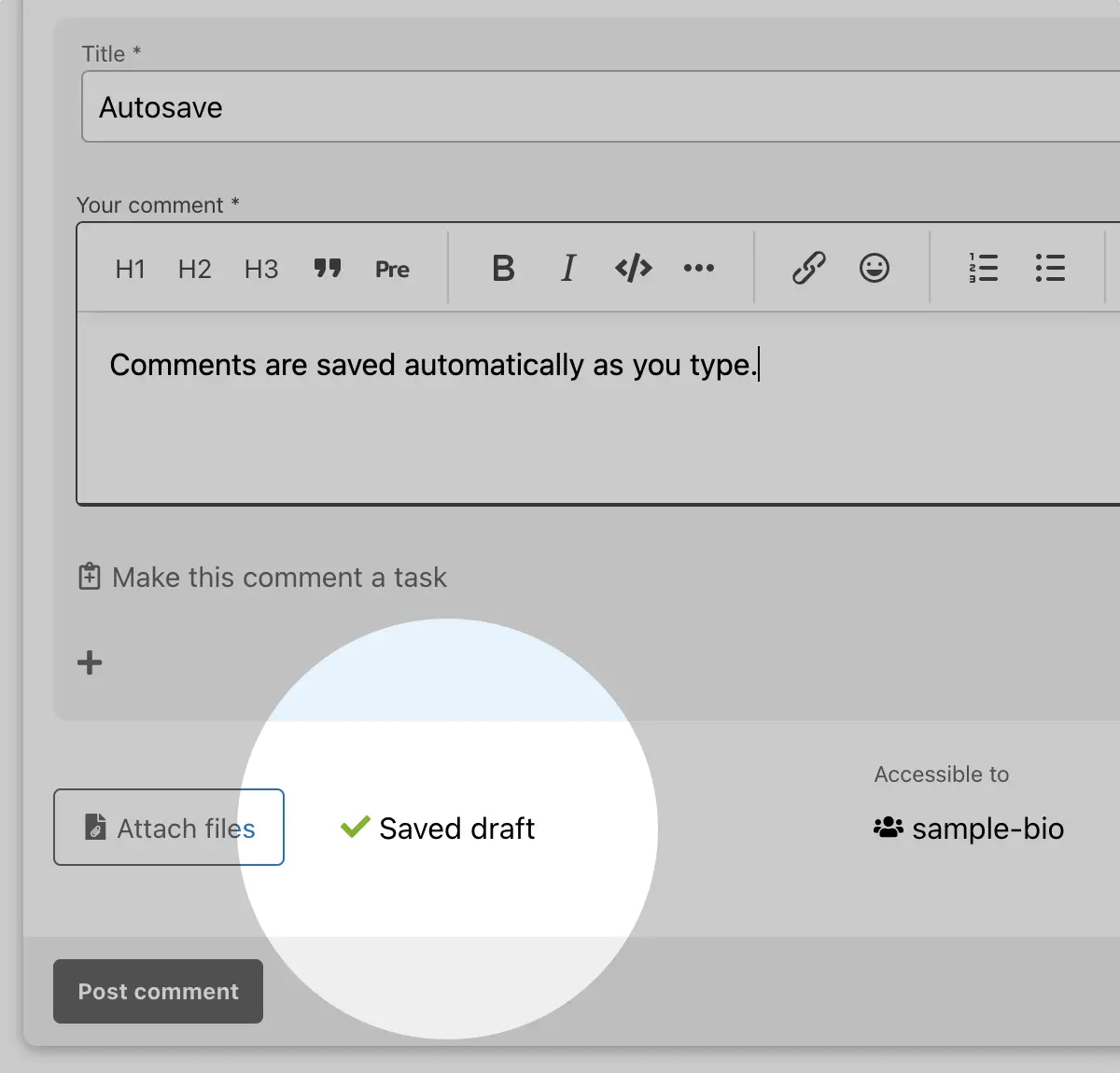 Created on , last edited on